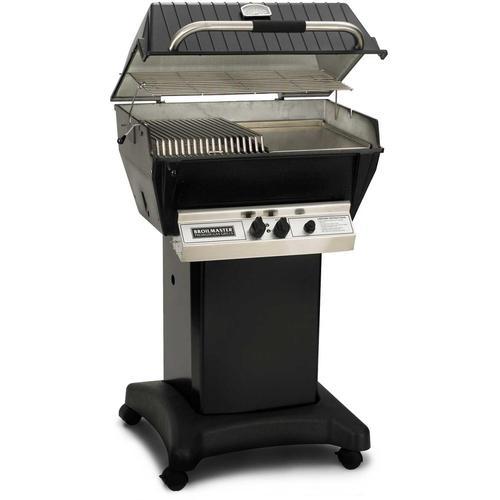 Retail Price:

$1275
Family Values Price: $650
SOLD OUT!!!
What Is The Broilmaster R3 Infrared Grill
* 695 Sq. In. of Total Cooking Area
* Heavy-Duty Cast Aluminum Construction (Limited Lifetime Warranty)
* Stainless Steel Rod Cooking Grids (3-Levels) (Limited Lifetime Warranty)
* Stainless Steel Control Panel
* Stainless Steel Warming Rack (Limited Lifetime Warranty)
* Choose Propane or Natural Gas
* Broilmaster R3 and R3B Gas Grills are made in USA.
Get restaurant results with steak, chops, fish, chicken pieces and more.
Infrared grilling sears foods quickly to lock in juice and flavor. After the initial sear,
the infrared energy cooks foods to perfection in minutes.

Unlike other IR models, these versatile Broilmaster grills allow up to 30-percent turndown on each independent burner for indirect cooking, slow-roasting, baking, pizza making, and warming.
Super-duty stainless steel cooking grids offer three levels of adjustability, plus a separate warming rack offer even greater control over cooking temperatures. The multi-position lid stop adds yet another level of temperature control.

To purchase The Broilmaster R3 Infrared Grill
from Cozy Outdoor Escapes
contact The Answer's/KSLR's Michael Payne at 210-526-3620.

                    

                    

                    

                    
The Answer / KSLR Family Values Program




Our values reflect yours...and we're in this together.
Family Values means Faith, Love, Charity and The Golden Rule. Love of Country, Leadership,

and standing up for what you believe...a
nd in America that also means being able to run your
own business and providing a great product or service to the community.
If you have questions about the products or ready to buy - call
210-526-3620
.