The Dinesh D'Souza Podcast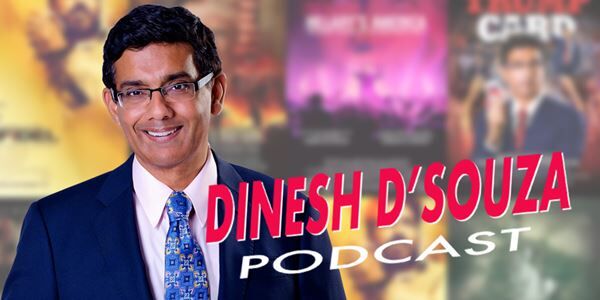 Best-selling author and documentarian Dinesh D'Souza provides enlightened conversations about politics, history, philosophy, literature, and much more.
Show Links:
About Dinesh D'Souza
Dinesh D'Souza is a bestselling author and filmmaker.
Born in Mumbai, India, Dinesh has truly lived the American Dream. He moved to the United States to attend school on a Rotary Scholarship. Following graduation from Dartmouth College, he went on to work in the Reagan White House as a policy analyst. D'Souza has served as the John M. Olin Fellow at the American Enterprise Institute and the Robert and Karen Rishwain Fellow at Stanford University. D'Souza served as president of The King's College in New York City from 2010 to 2012.
D'Souza has won numerous awards including "Best Documentary" for America (The Dove Foundation).
As the author of over 15 nationally renowned books—many of them #1 New York Times bestsellers—D'Souza has been invited to speak to groups all over the country on politics, philosophy, and Christianity. D'Souza has been named one of America's most influential conservative thinkers by the New York Times Magazine. The World Affairs Council lists him as one of the nation's 500 leading authorities on international issues, and Newsweek cited him as one of the country's most prominent Asian-Americans.
D'Souza is married to Debbie D'Souza and together they have three grown children.