"Hillary" Review: Revealing look at the former First Lady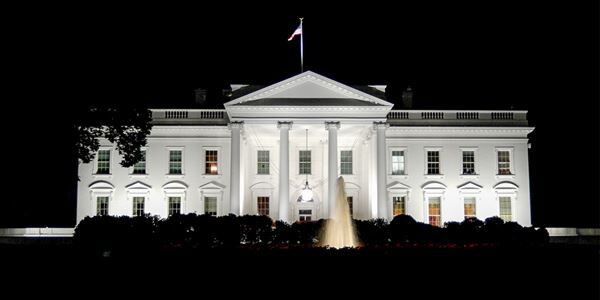 The four-part Hulu series Hillary presents a complicated look at the 2016 presidential candidate. Directed by Nanette Burstein, the show relies on interviews with the former first lady to tell its story about how a former young Republican went on to become a Democratic icon. Featuring interviews with some of the people who have known her along the way (many of whom once worked for her), the show undoubtedly humanizes the oft-criticized politician but it also hints at some of her major flaws as a leader.
The four hourlong episodes cover some of the high and low points of Hillary Clinton's life but never as predictably as one would think. For instance, the first episode focuses on Clinton's early life but then oddly jumps decades ahead to the e-mail scandal (and Clinton's infamous private server) and its role in the 2016 presidential campaign.
There's a disjointedness to the documentary series that keeps the story off-balanced. Instead of being straightforward, the program bounces around from period to period.
That premiere episode includes some revealing quotes from Clinton herself, who doesn't appear as guarded as she did on the campaign trail. "I'm a really good public official. I really do a good job," she says. She adds, "I don't like to say something that I know is not true." But, at times, there's a lack of self-awareness that permeates this first episode, which also features Clinton saying, "I'm the most investigated innocent person in America."
Critics of the former first lady will find some glaring blind spots here as Clinton oftentimes doesn't seem to realize how many of her actions invited obvious scrutiny and generated controversies.
The second episode also flashes back and forth during time periods, focusing once again on a controversy that dogged her during the 2016 presidential primary. In this episode, questions are raised about the paid speeches she made to Wall Street (speeches she didn't want to release the transcripts of). Although the story covers some familiar ground, it also reveals some insights about the way Clinton often sees such controversies. As Peter Baker, the chief White House correspondent for the New York Times, notes, "She's extremely confident in her own righteousness and that can blind anyone. That can trip anybody up."
The episode then hones in on President Bill Clinton's own scandals and the scandals that plagued his 1992 presidential campaign and his time in the White House. The episode will likely remind viewers of the seemingly endless controversies of the 90s. As the program moves from one story to the next, it seems obvious that some of these controversies deserved real scrutiny while others were far-fetched and conspiratorial. "People still believe weird wacky things about me," Hillary Clinton says.
The show's penultimate episodes provides more insight into Clinton's work as a first lady (including her famous Beijing speech where she firmly stated that "human rights are women's rights and women's rights are human rights") and then the final episode focuses in on the 2016 general election. These episodes really show the strides that Mrs. Clinton made throughout her whole career. From standing up for women in 1995 to serving as the first female presidential nominee from a major party, she's stood out as a leader who has survived and thrived after decades of scrutiny.
Despite some narrative issues (the show's momentum is sometimes slowed down when it moves from one time period to the next), Hillary presents an insightful look at the former First Lady. Hillary Clinton is often viewed through a political lens but this program reveals her on a more personal and human level. She's undeniably a flawed leader but she's also someone who has made great strides throughout her career. This revealing look shows who Hillary is to some of the people who know her best and gives viewers a more personal perspective on her life and legacy.