Review: New Showtime Series explores the rise of Fox News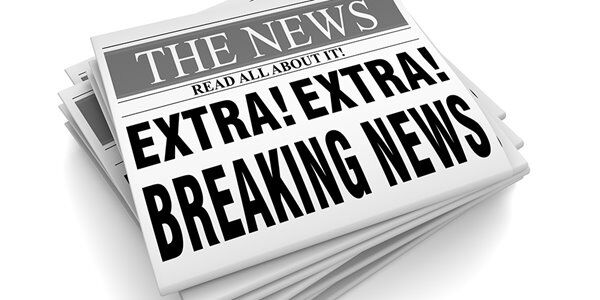 By John Hanlon
The new Showtime series The Loudest Voicet ries to "expose" Roger Ailes. Adapted from the Gabriel Sherman book The Loudest Voice in the Room: How the Brilliant, Bombastic Roger Ailes Built Fox News – and Divided a Country and the New York Magazine articles, the show attempts to offer an in-depth look at the rise and the culture of Fox News.
Each of the first four episodes — which were available for review — of the seven-episode series focus on a specific time in the lifetime of Fox News. The first episode starts in 1995, for instance, and leads into the official launch of Fox News in 1996. The second episode starts just before the attacks on September 11th and leads into the launch of the war in Iraq. The limited third episode focuses on the 2008 election and the fourth one takes place during 2009.
Russell Crowe portrays Roger Ailes and captures him as a brilliant but undeniably monstrous leader. Like Christian Bale in Vice, Crowe is covered in make-up and it's hard to recognize the actor underneath.
The first scene focuses in on Ailes on the floor after his death with a dramatic voice-over noting what Ailes thinks people will say about him: that he's right-wing, paranoid and fat. The show then flashes back to Ailes' last days at CNBC and his budding professional relationship with Rupert Murdoch, the CEO who hires Ailes to help launch a 24-hour news network. That network — which launched long after CNN and only a few months after MSNBC— ultimately became a news powerhouse.
There are times when the program focuses superficially on the goals of Fox News. In a media landscape packed with liberals and those with left-leaning ideologies, the new channel arguably sought to create a balance by introducing some conservative-leaning hosts.
The new Showtime series doesn't simply accept that rationale for Fox News though. On the program, Ailes spouts out simplistic lines about his goals. "People don't want to be informed," he says, "they want to feel informed."
Ultimately, the show paints Ailes as a controlling and calculating figure whose paranoia leads him to make some drastic decisions. Attempts to portray him as a three-dimensional figure are overshadowed when the character spends much of his time yelling at people or trying to manipulate them. Ailes was undeniably a complicated figure but when he's painted as a caricature, the show only appeals to those who truly dislike him.
When Roger Ailes died in 2017, for instance, liberal talk show host Rachel Maddow talked about how he served as a mentor and a guide to her. Maddow noted that people criticized her for saying nice things about the late media guru but she persisted anyway, letting audiences know that he was more complicated than some would have you believe.
The Loudest Voice, though, doesn't paint the portrait of a complicated media guru and the reasons why Fox News proved to be so successful. Instead, it paints a nightmarish portrait of a workplace where employees were getting harassed constantly by a bully.
The program works best when it realizes what makes Fox News so successful. The network sought to create a balance in the news and gave rise to a world in which television anchors are openly opinionated about their perspectives. Anchors have always had their own political opinions and those opinions have sometimes shaped coverage but now, many anchors openly relish the opportunity to share their views.
Although Russell Crowe is the main featured player on the show (overshadowing everyone around him), the cast also includes well-known performers like Seth MacFarlane (who plays public relations expert Brian Lewis), Sienna Miller (who co-stars as Ailes' wife Beth) and Naomi Watts (who appears as Gretchen Carlson). None of them though are given the opportunity to create fully-developed characters.
The program's greatest weakness isn't its cast though. It's the program's inability to see beyond certain aspects of Roger Ailes' personality to find out what really drove him. In moving from year to year so briskly, the show's episodes clumsily attempt to capture history without adding much depth to it. There are glimpses at a better show — moments when the series tries to say something unique about the rise of Fox News — but those moments are overshadowed by a series that seems more interested in the superficial.
The Loudest Voice airs Sunday nights on Showtime.