Top 10 Most Inspirational Movies of 2022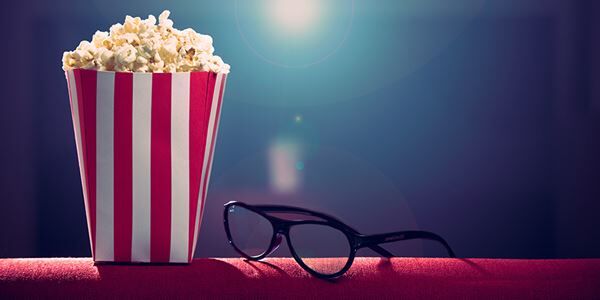 By John Hanlon
Each year, a number of films offer unforgettable messages about hope and perseverance. Some of them are based on true stories. Others are documentaries. A few of them are fictional stories that show the power of faith, forgiveness and even patriotism.
With that in mind, here's a list of the 10 most inspirational movies of 2022.
Thirteen Lives: Ron Howard's harrowing film tells the story of a heroic team of divers who fought to save thirteen soccer players who were trapped in a Thailand cave. Inspired by true events from 2018, the drama shows how volunteers and inspired locals were able to mount a rescue in unforgiving conditions. The drama is sometimes hard to watch and there's heartbreak here as well but Howard's feature shows what people can do when they come together to rescue those in need.
All In: The documentary focuses on a Catholic school in Fitchburg, Massachusetts that struggled to stay afloat while the diocese closed other schools throughout the state. Through faith, perseverance and a football team that kept fighting on the field (while others were battling outside of it), the school managed to boost its enrollment during a difficult time. It's a surprisingly moving story about one small school and how its students and allies helped keep it open when schools around it were forced to shut their doors.
Devotion: Based on a true story of a real friendship, this drama tells the story of two unlikely Naval pilots who worked together during the Korean war. Jesse Brown was the first black Naval pilot to complete the basic Naval training program and this film attempts to capture his determination and drive to succeed, even when facing the racism of his fellow pilots. Glen Powell co-stars as Tom Hudner, his wingman, who stood by his side, even while others refused to.
The Fabelmans: In a fictionalized account of his childhood, director Steven Spielberg shows how he fell in love with filmmaking. While capturing some of the troubled elements of his childhood, the intimate story reveals how at a young age, he was inspired to pick up a camera and fight to make his dreams come true.
Father Stu: Mark Wahlberg stars in this inspiring drama as a troubled young man who – to his family's surprise — decides to become a Catholic priest. Despite his rough background, the title character pursues his dream. Even though he later faces a debilitating disease, he keeps fighting to become the man and the priest he wants to be.
Lifemark: Inspired from a true story, this religious drama tells the story of an adopted teenager whose birth mother reaches out to him. The teenager eventually meets his birth parents, who tell him about his past and the reasons they couldn't take care of him. Co-starring Kirk Cameron, the film celebrates adoption, the beauty of choosing life over other options and the incredible power of forgiveness.
Living: Bill Nighy stars in this remake of the film Ikiru. Playing a bureaucrat who finds out he is terminally sick, Nighy brings a bounce and a persistence to the character who realizes how limited his time is on Earth. The drama is a celebration of life and offers a profound lesson about using your time on this planet wisely.
A Man Called Otto: Tom Hanks stars in this comedy/drama about a heartbroken man finding a new purpose to carry on. Featuring some adult themes (including a few scenes not suitable for families), the film ultimately shows Otto finding a path forward and a reason to carry on.
Navalny: This documentary focuses in on one of Vladimir Putin's toughest political rivals. Time and again, Navalny has spoken out about the Russian leader and pushed others to join his cause. Despite an attempt on his life (which features prominently in the film), Navalny has fought against political corruption despite all of the obstacles that have stood — and continue to stand — in his way.
Top Gun: Maverick: Tom Cruise returned to one of his most iconic roles in this long-awaited sequel. Despite a bureaucracy that wants to push him out the door, his character — Maverick — stands up for himself and helps inspire a new generation to serve honorably in the military. One of the highest-grossing films of the year, the film is a celebration of the Navy, patriotism and the heroes that inspire us each and every day.