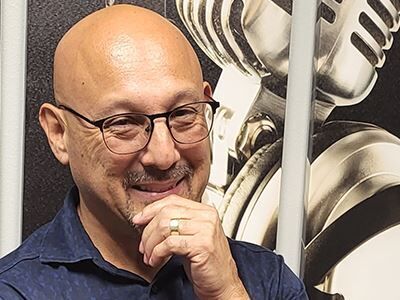 Adelso will inspire you to flip the script in your life to see positive change and learn steps to a successful life in home and work.
Show Links:
---
Adelso's Creations is located in San Antonio, Texas and manufactures desserts for restaurants and all businesses that retail food. His is a story inspired by the love for his adoring wife, which started with the desire to make his 25th marriage anniversary special. With no culinary degree or experience in the industry or any start up loans, Adelso used his creativity and resourcefulness to grow his business. His wife, Veronica and Isaac, his son, work together with Adelso in the day to day operations of the bakery.
Adelso's previous work includes sales, marketing, general counseling and was a missionary in Panama City, Panama for over 9 years. He is gifted with deep insights to the power of faith, hope and human nature and the application of them in our daily lives. Adelso feels a great call to encourage, inspire and share how he has overcome so much in his life - the most recent being the death sentence of stage four pancreatic cancer - and also believes that no one is more special than any other and therefore, all have the birthright, inherited by their maker, to succeed in life, whatever that my be for them.
Adelso has had the privilege to speak in many different countries, cities and cultures including, Argentina, Costa Rica, Nicaragua, Mexico, Puerto Rico, Port Elizabeth, South Africa, Cape Town, South Africa and many cities in the United States.
Book your speaking event with Adelso Lemus to motivate and inspire your business team, sales staff, church congregation, sports team, etc. Feel free to reach out to [email protected] or on his FB page at www.facebook.com/AdelsosCreations