Call the show at 1-800-655-MIKE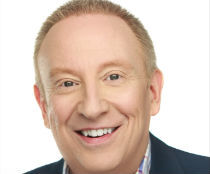 A blend of timely political commentary, compelling talk and terrific discussions on social issues and lifestyle topics.
Show Links:
---
Today's Show
CNN indefinitely suspends Chris Cuomo over damning AG documents.
---
Watch the Show
---
Tuesday, November 30, 2021
President Joe Biden has no plans to visit the victims of the Waukesha Christmas parade attack. Jen Psaki was asked by Peter Doocy whether Biden would be visiting the victims. Jen responded by saying that would require a lot of assets. Also, the way this Waukesha attack has been described in the media has been […]
---
Wednesday, December 1, 2021
From The Washington Examiner, "Biden voters owe the country an apology"
Is Wikipedia going to whitewash 20th century Communism? Are we going to go full Europe and insist on mandatory vax? Was the Arctic melting before there were cars? Plus, RFK Jr. on Fauci, vaccines and the money train.