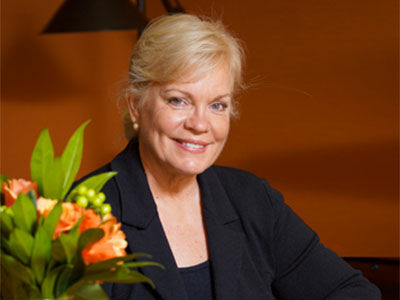 ---
Robin Hoppes is a fifth generation Texan, deep-rooted in conservative family values. Her mother's family emigrated from Ireland to Cuero in 1849, and her father's family settled in San Antonio in 1821 after emigrating from Germany. Her father taught her that "a penny saved is a penny earned." A gentleman farmer, he did business on a handshake. As the Sales Manager and Vice President of the second largest Savings and Loan in Texas for five years, Robin had a staff of 56 licensed insurance sales staff.
She has ten years experience in broadcast media: Clear Channel, Cox & Border. In her role as Marketing Director for her passion project, Junior Achievement of South Texas, Robin taught students how to succeed financially, and she was recruited as Regional Vice President of the American Diabetes Association to pull the organization out of the red; for two years she concentrated on bringing in revenue to balance with programming. Finally, as Executive Director for Motivate Our Students Texas, she reached 25,000 at-risk students with the message, "It doesn't matter where you come from. All you have to do to succeed in life is get your education and make good choices."
Robin's family and her team have decades of experience helping clients rescue their retirement from the volatility of the market. They work together to educate folks about responsible retirement planning through her weekly broadcast, The Big State Financial Radio Show. They opened the doors of Big State Financial to provide real solutions for the folks of South Texas.