The Del Walmsley Radio Show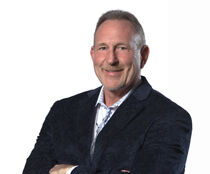 The Del Walmsley Radio Show will change the way you think about investing! Del will show you how to create life-changing passive income with real estate.
Show Links:
---
---
In 1990, after only 2 1⁄2 years of investing in real estate, Del Walmsley used the income from his single family rent houses to replace his earned income ­and quit his job as Director of Sales with Bally's Health Clubs. Today, Del is a self-made multi­millionaire, dedicated to teaching and mentoring others so they can create the lifestyle they desire ­ without sacrificing their health, relationships or beliefs.
29 Years ago, Del founded Lifestyles Unlimited, Inc.® Lifestyles Unlimited® is now 40,000+ members strong, and is educating and mentoring real estate investors all across the United States and several countries abroad.
Del has achieved his goal, he has educated tens of thousands of people to use real estate to build wealth and passive income. He has a new goal now: To get his message of financial and personal freedom out to as many people as possible through his radio show and his national education and mentoring program!
Del has served as the Chairman of the Houston Apartment Association, and the National Apartment Association Independent Real Estate Owners Council (IROC). Del won the Houston Apartment Association and the National Apartment Association Independent Real Estate Owners Investor of the Year Award, setting off a series of wins for his members. His members have won local, state, and national Apartment Association Investor of the Year Awards 13 of the last 13 years.
Del has an impressive track record as an investor, an educator, mentor, TV and Radio host. Del has been on the airwaves in Texas and select markets across the United States for years. In 2014 Del syndicated his national radio show, and can now be heard on over 100 stations across America. Most recently, Del received the Educator of the Year award in 2016 from Think Realty, an honor bestowed on innovators who have proven themselves to be stellar role models and leaders based on their sound business practices, high ethical standards and dedication to moving real estate investing forward as a respected industry niche and avenue for wealth building.
Del's mission in life is to help as many people as possible buy their lives back from corporate America so they can do what they want, when they want, and with whomever they want. Why? Because, it's not the money, it's the lifestyle that matters most.