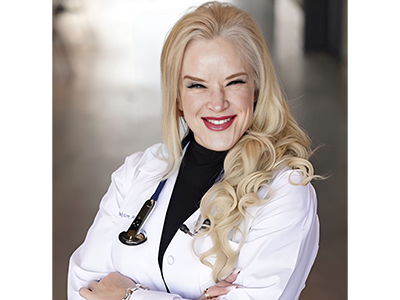 Check out The Better Life audio podcast at the bottom of the page or The Better Life TV YouTube channel right here.
Dr Pinkston jumps into the holistic and contemporary health, wellness, anti- aging scene with a dose of motivational and inspirational guidance to bring her listeners to experience The Better Life. Be sure to check out Dr. Pinkston's blog!

SPONSORED BY
Show Links:
---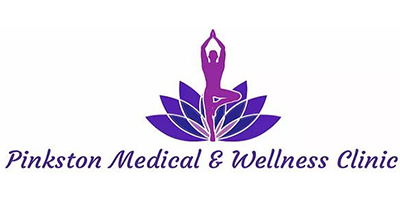 Dr. Marianne Pinkston is a graduate of the University of Texas Health Science Center, San Antonio and of the CHRISTUS Santa Rosa Family Practice Residency Program. Graduating in 1997 and starting her clinical solo practice in 2000, Dr. Pinkston provided South Texas with the best general care in family practice until 2007 when she developed Rheumatoid arthritis. Rheumatoid arthritis is a severe disabling inflammatory arthritis condition of all the joints that includes severe debilitating fatigue and other issues. Dr. Pinkston then began her journey into integrative and functional medicine where she has earned tens of thousands of hours in training and degrees in stem cell and peptide certification as well as anti-aging and regenerative medicine studies and in integrative medicine studies. Dr. Pinkston is a specialist of weight loss having her self gained up to 300 pounds and developed diabetes and high blood pressure, dr. Pinkston lost 162 pounds in a year and two months regaining her precious health. Dr. Pinkston also provides the best in hormone replacement therapy for men and women and treats autoimmune conditions as well as thyroid and diabetic and other inflammatory conditions. Dr. Pinkston is not limited to any certain disease or treatment style. Dr. Pinkston entered into the mass media scene in 2016 with KTSA 550 and the Dr Pinkston's Radio Show and now has joined with KLUP-930 The Answer in San Antonio Texas where she will present many contemporary and integrative health topics as well as inspirational and guided life improvement topics and motivational speaking. Dr. Pinkston is a board of director and speaker for Global Pain Association having suffered chronic pain for 14 years and is the president of Pinkston Medical and Wellness Clinic under Total Care Physical Therapy And Rehab. She continues as a solo practitioner in San Antonio Texas treating all ages and men and women for all conditions. Dr. Pinkston is the premier specialist of Hormone Replacement Therapy and of wellness and anti-aging and is medical director of the Dolce Beauty and Laser medical spa. Dr. Pinkston has over 10,000 hours of teaching for medical students and Nurse Practitioner and physician assistants. She is extremely active in the community and in many philanthropic areas and continues in private practice. Dr. Pinkston is sponsored by PD labs in Austin Texas and join forces with pharmacist Ray Solano on Healthy Choices channel on Sirius XM and has developed a blog a podcast and a YouTube channel where you can find Dr. Pinkston at any time. Dr. Pinkston's mission is to give patients and everyone everywhere the better life.